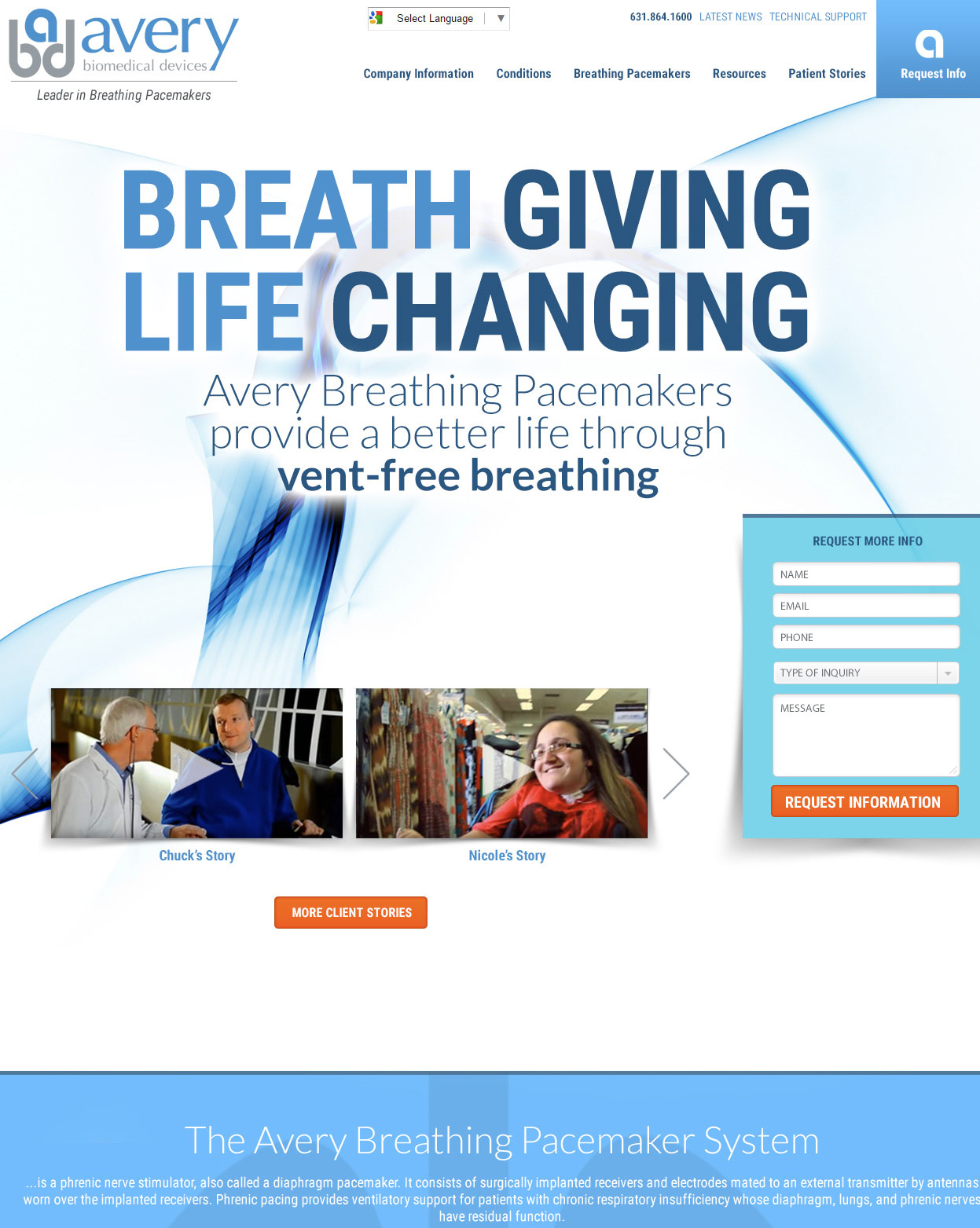 – Use the slider to view before & after – 
We can admit it… Avery Biomedical is doing way more important things than us. They have built the industry's best diaphragm pacing systems that save lives, extend life expectancy, and improve quality of life for their clients. Wow. But unfortunately they were facing stiff competition from companies with inferior solutions simply because of difficulty in getting the word out. Avery turned to Ascent to breathe fresh air into their online presence & improve the overall stability and SEO performance.
Working from an overarching theme that Ascent envisioned for the brand – "the breath of new life," we created a bright, vibrant, and "airy" look & feel for their website, with improvements ranging from the site's infrastructure all the way to its conversion optimization. The result? Breathtaking.
Check it Out