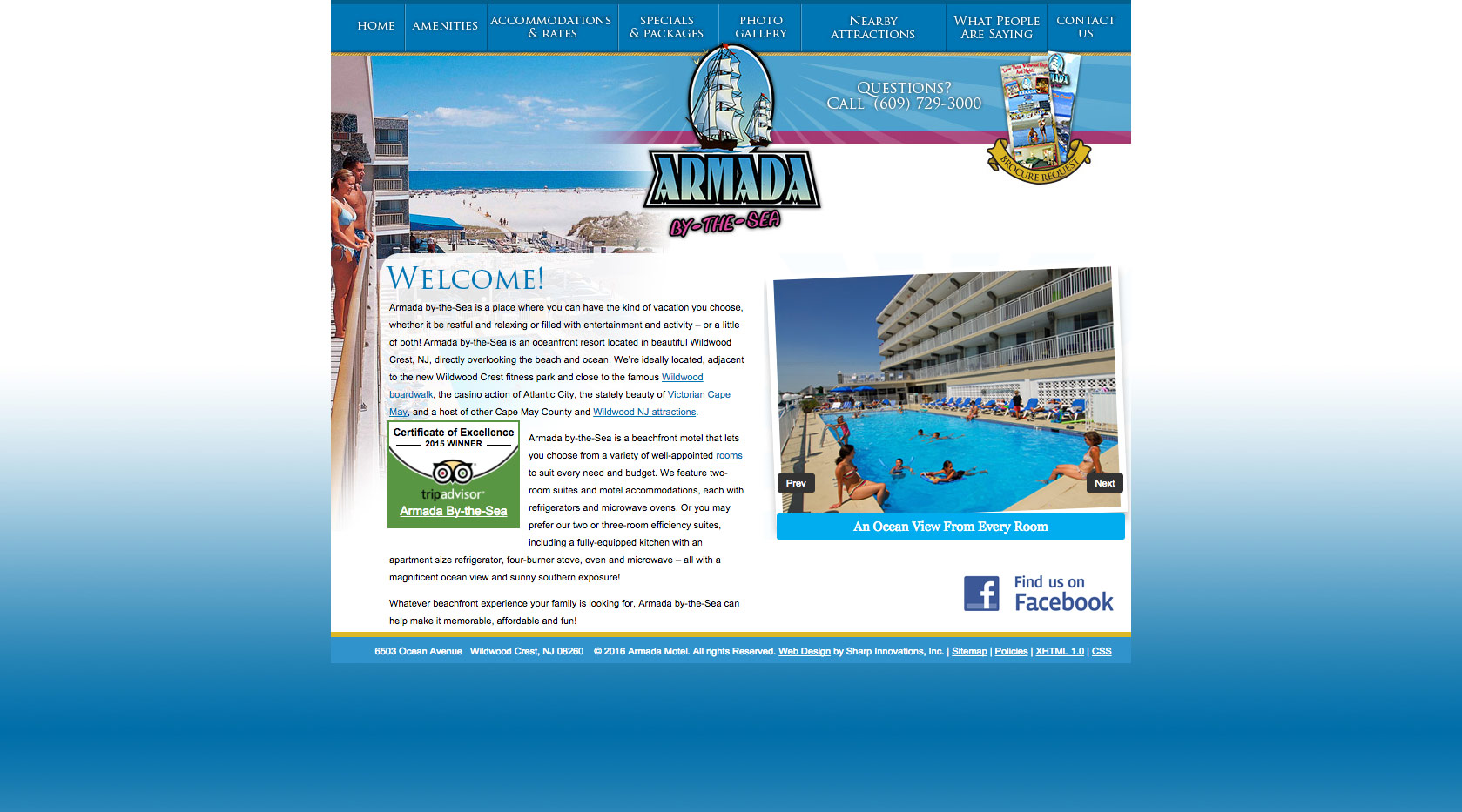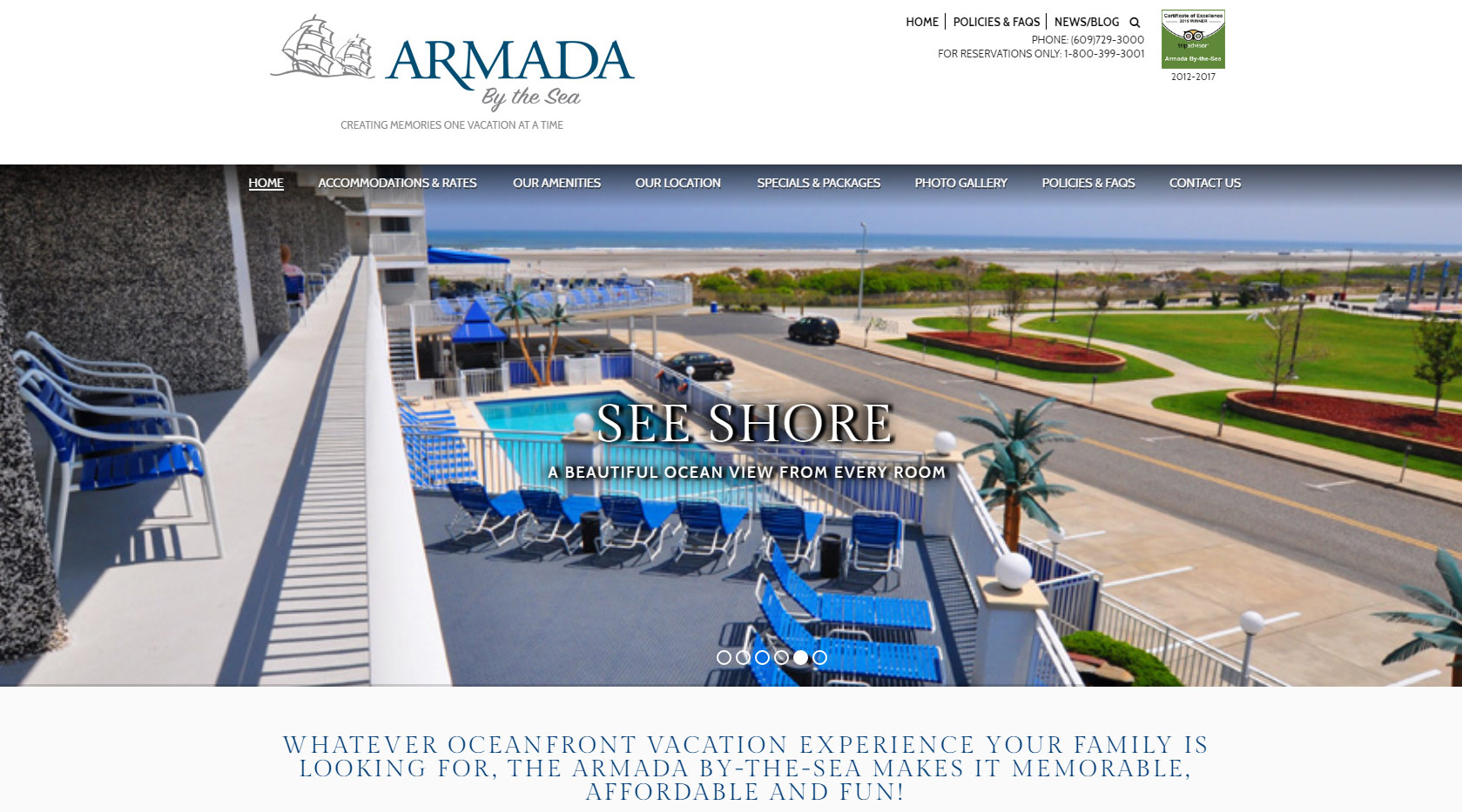 – Use the slider to view before & after – 
Armada By-the-Sea, an outstanding oceanfront motel in Wildwood Crest, NJ, is constantly upgrading & improving their facilities – but their marketing, on the other hand, was starting to fall behind. Ascent's mission was to reinvigorate the brand and create a logo and website that simply tells the truth: it's the best vacation resort in the area.
Ascent's team evolved the logo to be a more elegant, timeless appearance, overhauled the website to be both more engaging and more user-friendly and informative, and embarked on an online marketing campaign to ensure that when beachlovers Google where to go, the Armada rises above.
Check it Out