Get a full service managed digital marketing solution for your business… driven by a leading marketing automation platform… while saving thousands vs. HubSpot, Marketo, Pardot, etc.
(Pretty freakin' great, we know.)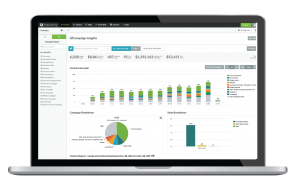 Lead Generation Management
We identify your target audiences and position your company to reach those audiences where they are – through search marketing, social media, and more. We connect you to the people who are the right match for your company's products and services.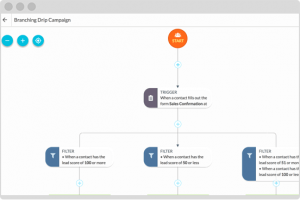 Navigating Along the Buyer's Journey
We continually nurture & strengthen your digital relationships for you. From guiding leads through the buyer's journey to maintaining top-of-mind with past customers, we help you make the most of every opportunity so you continuously earn new business.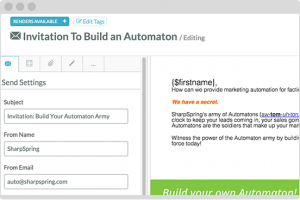 Email Marketing Automation
Turn your ever-growing contact list into increasingly lucrative relationships through nurturing both new leads and existing customers with ongoing email communications. Marketing automation software ensures that all your contacts are keeping your business top-of-mind and are receiving plenty of touchpoints from you – without you lifting a finger.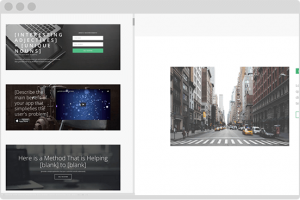 Landing Pages That Connect & Convert
We work to ensure that as many potential customers as possible will take a meaningful next step in their relationship with your company, converting from visitors and window shoppers to qualified, strong leads.
Metrics & Analytics are all available through your customer dashboard to help you ensure that you're getting maximum ROI.
It's all driven by SharpSpring, a cutting edge digital marketing solution.
Ascent combines our proven, effective creativity & expertise in digital marketing strategy with the power of the super-amazing SharpSpring software, the leading platform for marketing automation.
And not only do you get our brains AND SharpSpring's muscle… you get both at a savings of $600+/yr over standard SharpSpring direct pricing!!
Dynamic Contact Forms
Build custom contact forms effortlessly with SharpSpring's easy-to-use drag-and-drop editor. These dynamic forms autocomplete fields for known visitors to improve conversion. You can also customize the forms to match your site's brand and style.
"Smart" Email Automation
Email blasts are a thing of the past. Leave traditional email service providers (ESPs) in the dust with SharpSpring's "after-the-click" tracking. Now you can send specific information at critical points to leads in their unique buying process.
Optimum Lead Engagement
Not only will SharpSpring notify you of each day's hottest leads so you can act and convert them, but SharpSpring also helps you engage with your leads at critical points in their buying journeys.
3rd-Party Friendly
SharpSpring scalable platform APIs and Zapier integration allow you to securely connect to 3rd-party software providers. This way, you can make SharpSpring your own by rebranding your emails, notifications, reports and even the app itself (all while having peace of mind in SharpSpring's encryption and security).
Customer Relationship Management (CRM)
With either SharpSpring's built-in CRM or a 3rd-party CRM of your choice, you can track leads from introduction to close with a custom buyer pipeline. Manage your unique sales process with your own deal stages, fields, filters and more.
Conversion-Optimized Landing Pages
Easily build conversion-optimized landing pages and funnels featuring dynamic web content right in SharpSpring. Don't worry – you don't need to know how to code thanks to SharpSpring's easy-to-use WYSIWYG page builder.